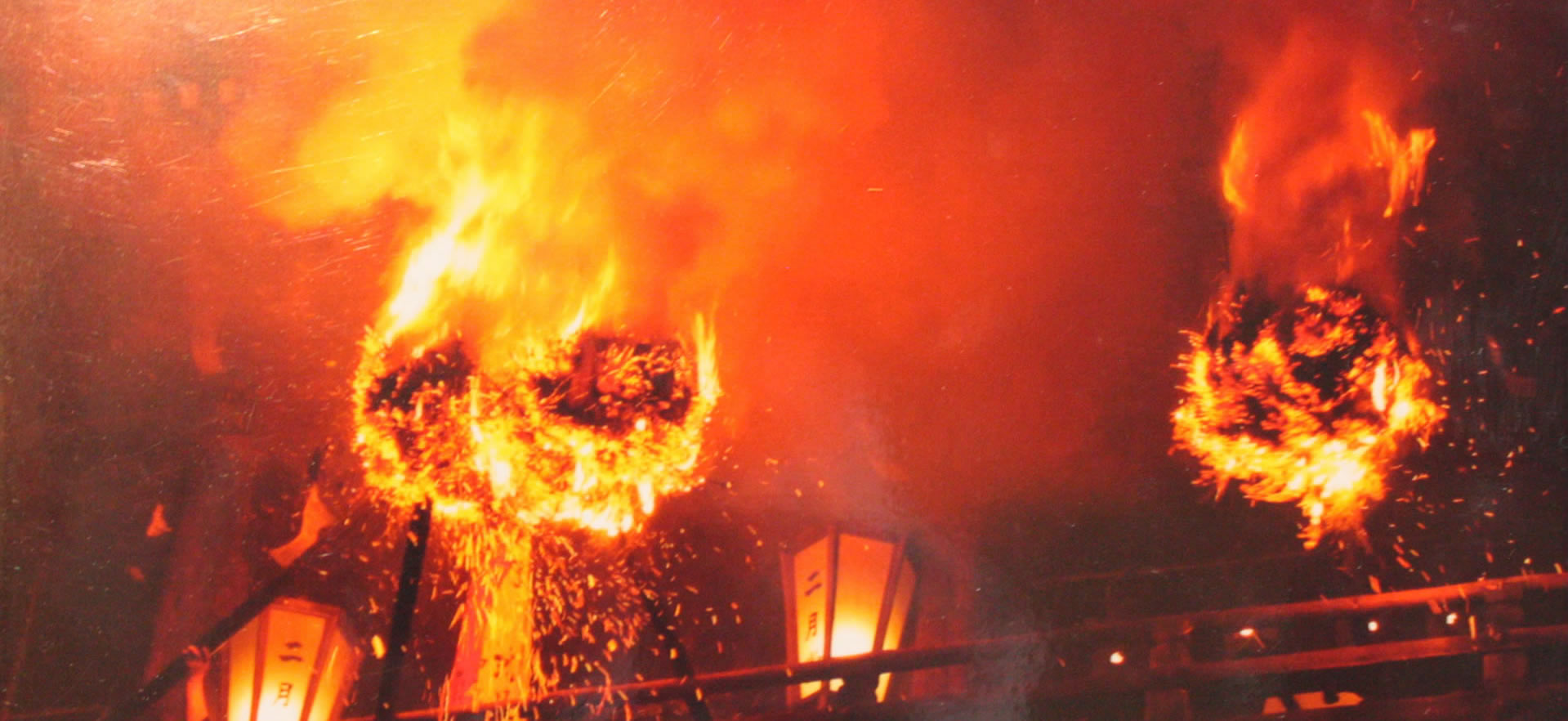 Ryubido website -English version-
Gyo-Ho-Miso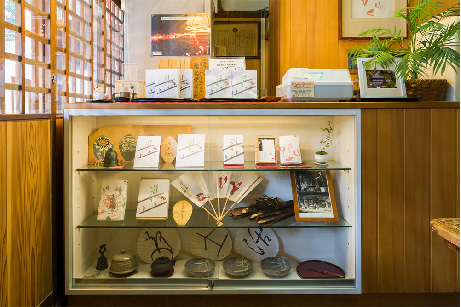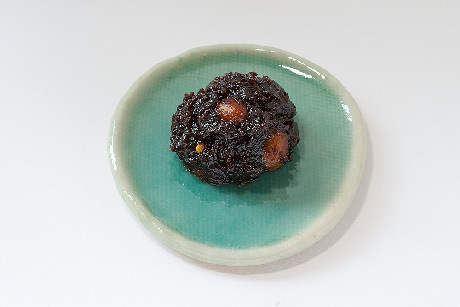 Gyohomiso can only be bought in our shop in Todaiji Nigatsu-do Temple. We make it by hand from soybeans, burdock root, and other natural ingredients using a secret recipe that has been passed down for over 1,000 years from the Old Todaiji Temple.
Origin of Gyo-Ho-Miso
Omizutori (religious austerities) began in the Tempyo Era by the Todaiji temple priest, Jicchu.This event has never stopped for over one thousand years. The priests do not sleep or rest for 27 days. They pray and perform pious acts around the clock. This hard training causes a miracle to happen. Water appears in a well that is dry. The water is made holy by the devotion of the priests. Those who endure the training eat this miso to give them strength. Gyohomiso which secret receipt has been passed down and which is made by people holy purified can only be bought in our shop, Ryubidou. 。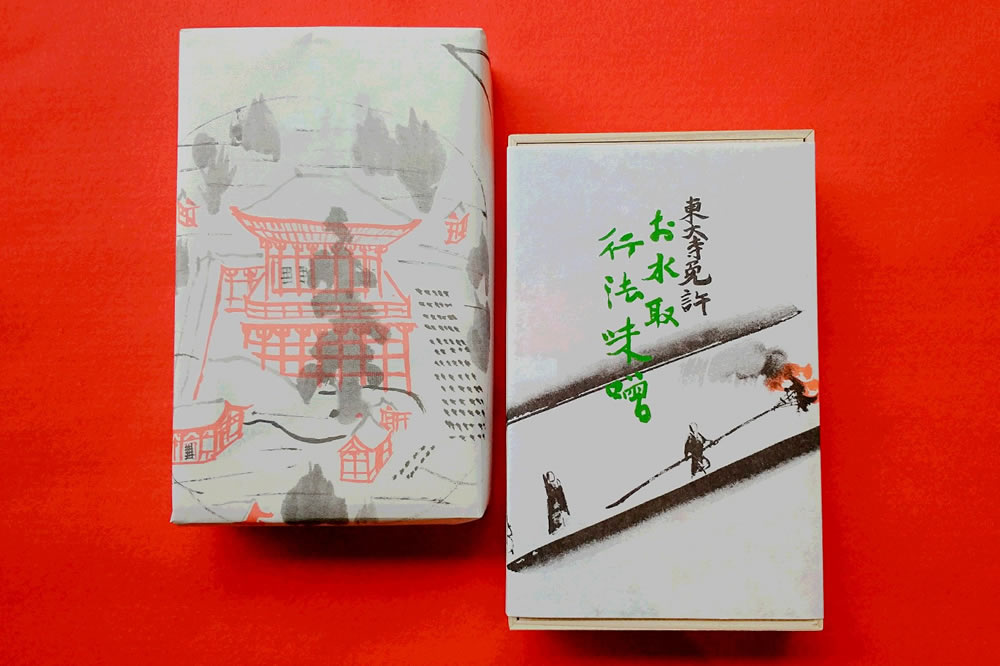 We use special wrapping papers, drawn by Kenkichi Sugimoto, who is a Western painting artist and an illustrator. Wrapping papers include a picture of camellia, a picture of Todaiji Nigatsu-do Temple, and others. Please enjoy his picture as well as our miso and feel the charm of an ancient capital.
How to eat miso
You can enjoy our miso by eating with rice, by cooking with tofu and vegetables, and by dipping vegetables in it. Miso is also good with alcohol and gives you a good appetite.
Todaiji Nigatsu-do Shu-ni-e

Omizutori ceremony of Todaiji Temple Nigatsu-do
Todaiji temple which boasts about 1200 years its history is famous for the sightseeing of the great Buddha statue, which is the principal deity of the temple, and is crowded with a lot of sightseeing guests every year. Besides, the temple is known as the hard training place for priests.
This religious event is a Buddhist service to pray the peace and the security of our country. Priests take over sins from eleven-faced Kannon, which is the principal deity of Todaiji Nigatsu-do, and practice religious austerities in place of people. This religious event is commonly called Omizutori. The event has never been stopped since its beginning and will be held 1256th times this year. The event was originally held from February 1st to February 14th in the lunar calendar and is also called Syu-ni-e (Syu means perform, ni means February, and e means meeting). Nowadays, the event is held at Nigatsu-do from March 1st to March 14th in the solar calendar.
Origin of Omizutori
In October, Tempyo-shyoho Era year 3, about 750 A.D., a priest, Jicchu, saw the Bosatsu (Bosatsu is a compassionate Buddhist deity and save mankind) practice religious training in a cave of water fall, located in the middle of the mountain of the east of Nara Looking at the practice, Jicchu built a Nigatsu-do so that this training would be also held in the human world. This is the beginning of Omizutori. A long time ago, when a priest, Jicchu, carried out a Buddhist service and chanted names of the whole nation's Gods to descend to this world, only Onimyojin who was the God of Wakasa and was fishing at the Oni river was late for the event. To take responsibility of this, Myojin told Jicchu that he would send water from Oni river. Soon after, two black and white cormorants flied away from the Wakasa well, and water appeared. The name of Omizutori originates in the event performed around 3 o'clock in the early morning of March 13th. Priests draw water from Wakasa well underneath of Nigatsu-do to offer that to the principal deity. This performance called Omizutori. In legend, water appear in the well only on this day. Eleven Buddhist monks join in Omizutori. These eleven Buddhist monks are called Rengyoshyu. Eleven Rengyosyhu who keep praying during the event are announced at Kaizan-do Temple in December. Eleven Rengyoshyu enter Nigatsu-do Syunie Betsuhibo room to practice and to prepare for training. Betsuhibo is named・・・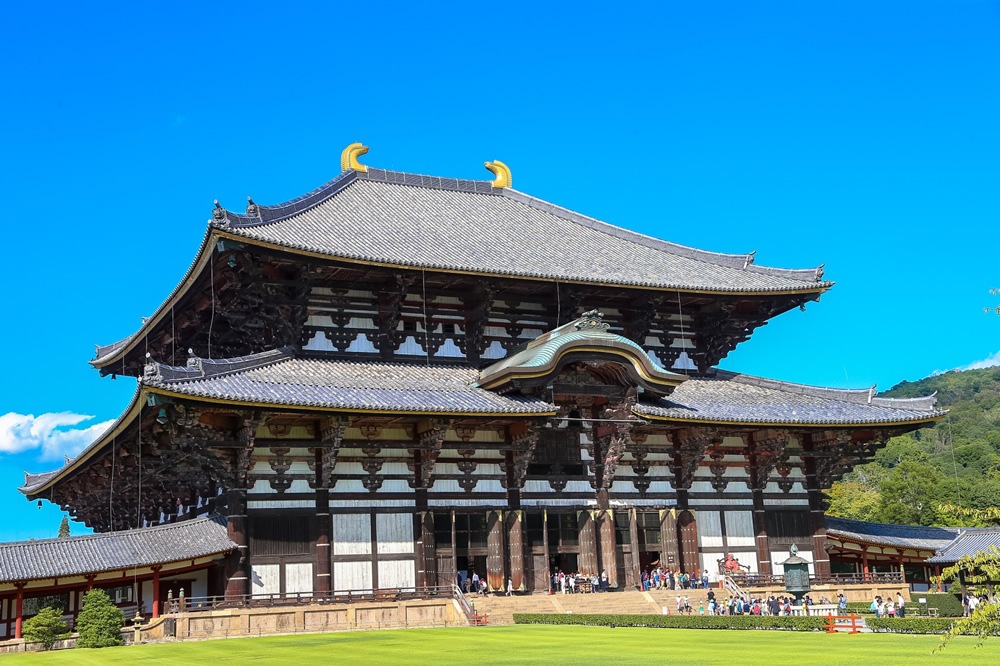 Todaiji temple was founded by Shyomu Emperor in 728A.D. for the memorial of the Crown Prince. Kongorikishi statue at Nandaimon entrance, which was built by Unkei , and Benkei and their 18 followers, is also famous.
Nigatsu-do, where Omizutori event is held, was founded by priest Jicchu, but the building was lost in the fire in 1667. Two years later, the temple was rebuilt by Ietsuna Tokugawa.
龍美堂-RyuBiDou-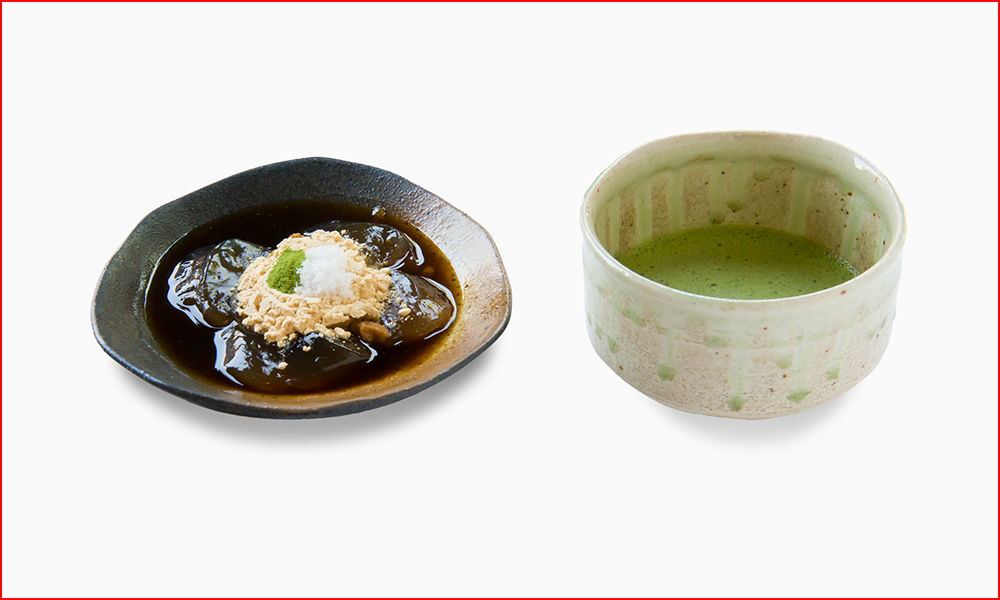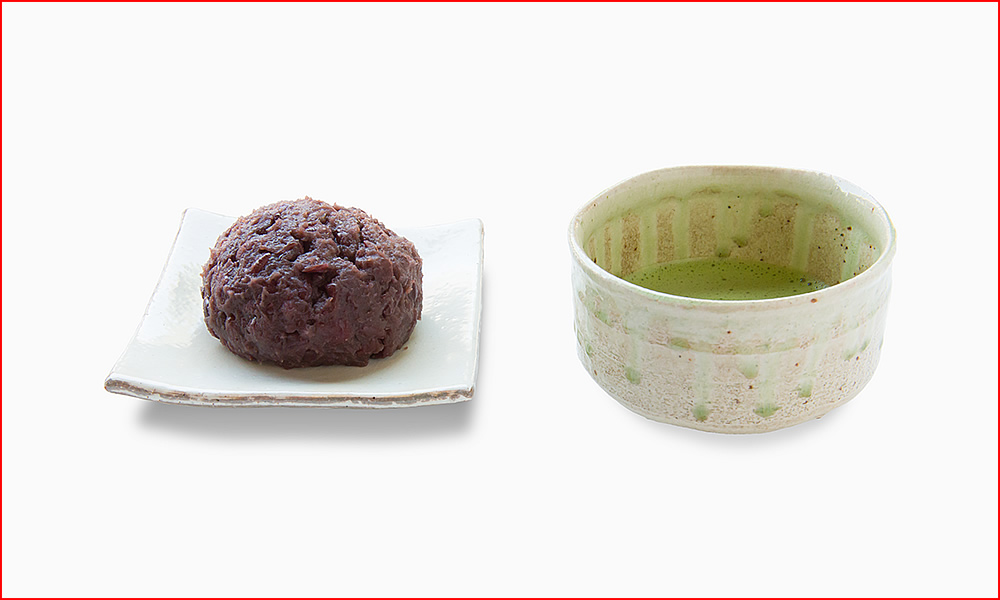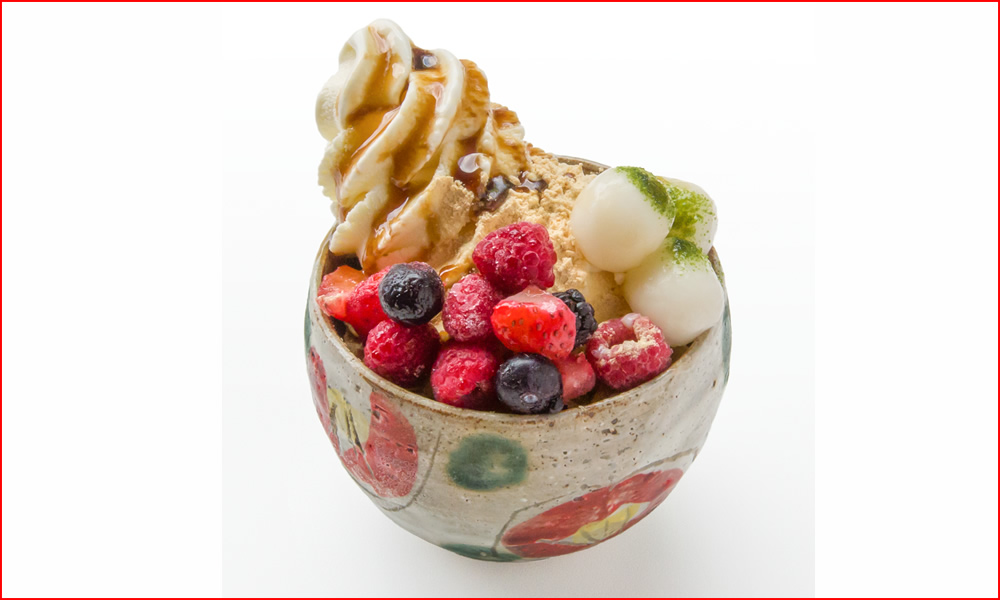 You can eat sweet food while watching Nigatsu-do.
There is also shaved ice in summer.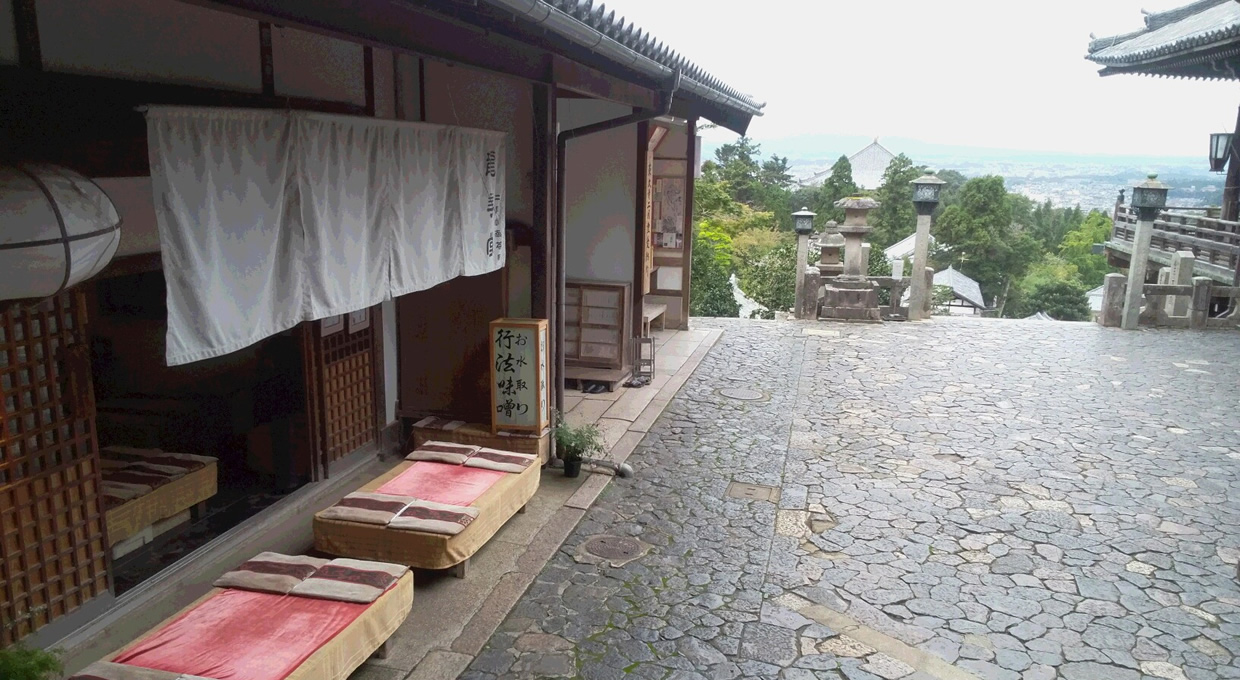 Nara Prefecture Nara City Todaiji Temple Nigatsu-do south tea place
Open from 10:00 to 17:00(It may change in winter)
L.O. 16:20 Saturdays, Sundays, and holidays 16:45
Irregular holiday
TEL : 0742-23-6285
Please take a Nara city bus, outer loop bus, at Kintetsu Nara Station.
Please get off at Daibutsuden Kasuga-Taishya. It takes 4 minutes.
The shop is 15 minutes walk from the bus stop.
No parking area